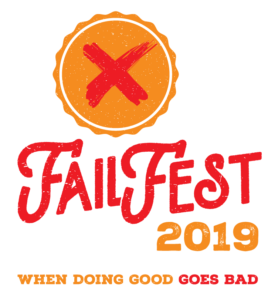 FailFest is a storytelling event for nonprofits to celebrate their epic fails. Nonprofits are sometimes held to higher standards than for-profit organizations. But how do we learn to soar without falling down – at least a few times?! This event allows area nonprofit leaders to share their stories of failure and how they turned it into success.
This event will feature a collection of recruited, trained and curated "star failures". Come cheer on these brave souls.
First 50 people to check-in will receive a coupon for a FREE BEER!
Get social with our hashtag #FailFestNC